Earlier this week Downtown Abbey fans were aghast at a historical blunder in the new season's promo photos. Read CBC's take on the situation. Written by Laura O'Neil, Aug 15, original here.
Did an actor get thirsty on the set of Downton Abbey and forget to hide his drink? Did a bumbling PA accidentally confuse some props without anyone noticing? Or are the producers of the ITV's hit period drama subliminally trying convince its viewers that plastic bottles have always been a thing?
Whatever happened during the promo shoot for Downton Abbey's fifth season, we may never know — but there was most certainly at least one plastic water bottle involved, as evidenced by this now-viral image:
One of several shots promoting Season 5 of Downton Abbey, which premieres this fall, the image above was released by the UK's ITV on Instagram, Twitter, Facebook and its press site Thursday.
It wasn't long, however, before the photo was removed from all of ITV's social platforms after eagle-eyed fans noticed something amiss within the 1920's-set frame: a very modern-looking water bottle perched on the mantle behind actors Hugh Bonneville and Laura Carmichael.
According to the BBC, plastic bottles weren't around in the UK until the 1960's.
Season 5 of Downton Abbey, however, takes place in 1924 — a full 36 years before even the very rich Crawley family would have access to the disposable bottle.
Oopsie!
Fortunately for the producers of the show, the web has taken kindly to the gaffe, sharing the photo widely and driving up a considerable amount of buzz for Downton Abbey's new season.
Not since Marco Rubio took an awkward sip of water during a speech in February 2013, in fact, has the internet become so obsessed with one humble plastic bottle.
Many took to Photoshop to get in on the fun themselves, placing a myriad of modern devices, products, or just weird stuff behind and on the actors.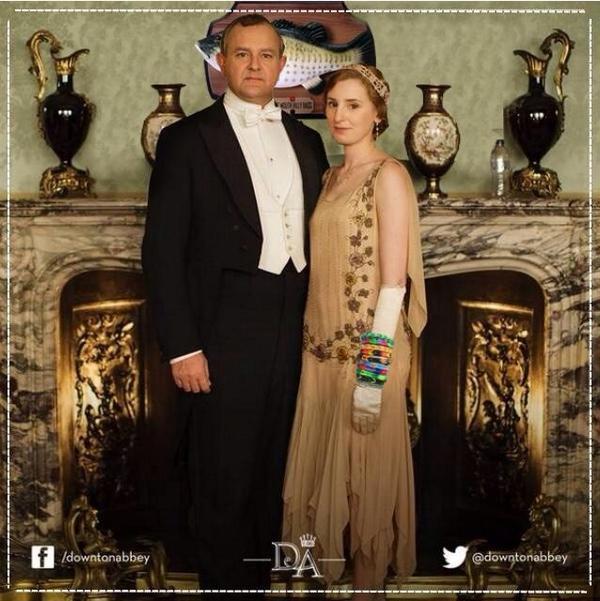 One Twitter user imagined what another promo shot from Downton's new season might look like modernized.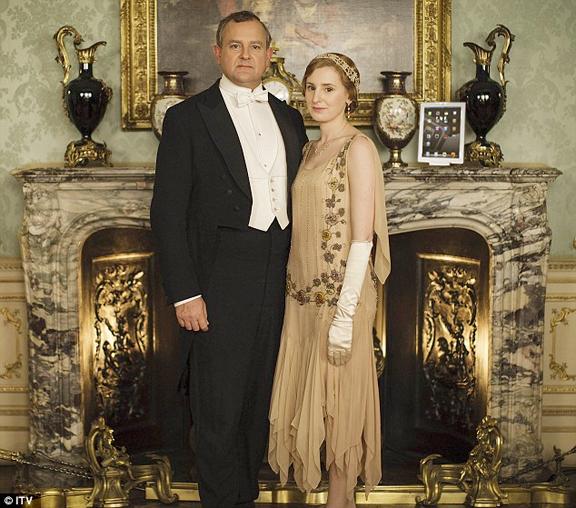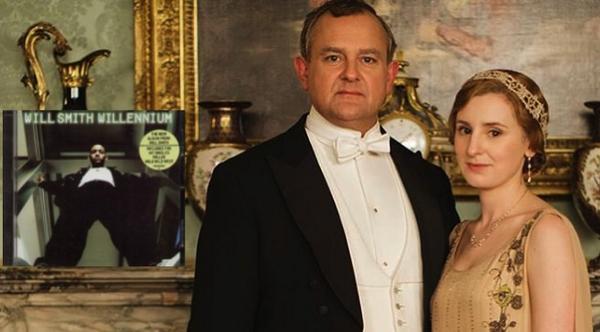 And another went whole-hog, cheekily asking his followers if they could spot any historical inaccuracies in this photo: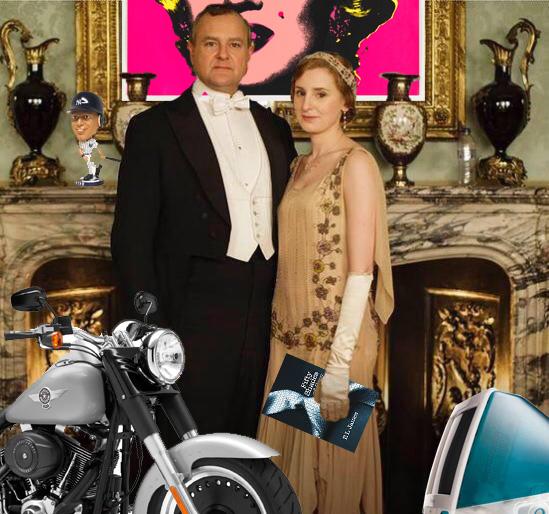 While Downton Abbey is often credited for its realistic depiction of life in 1920s Britain, this is not the first time it's been criticized for making a historical mistake.
According to the BBC, fans have previously pointed out such errors as television aerials, double-yellow lines on roads, and even a modern conservatory.